---

---
Research
---
Research and Development is one of our core strength, furthermore being an innovation company we invest a significant amount of time, money, knowledge and energy in it.
---

---
Create
---
"We" in the Weisdom holds a belief, for collaborating views & ideas, to create innovative and powerful products; so influential that it exceeds common imaginations.
---
---
imagine
---
Think Differently.
The Best parts of Imagination are, it does not cost and has no boundaries.
.
---
MOMENTS
---
"We" for Collective Global Wisdom!
---
Globalisation has magnified and enhanced the 3As i.e. Accessibility, Affordability and Availability but left complexity behind. No solution can be thought in isolation!
At Weisdom, we believe in solving complex problems by using Collective Global Wisdom.
---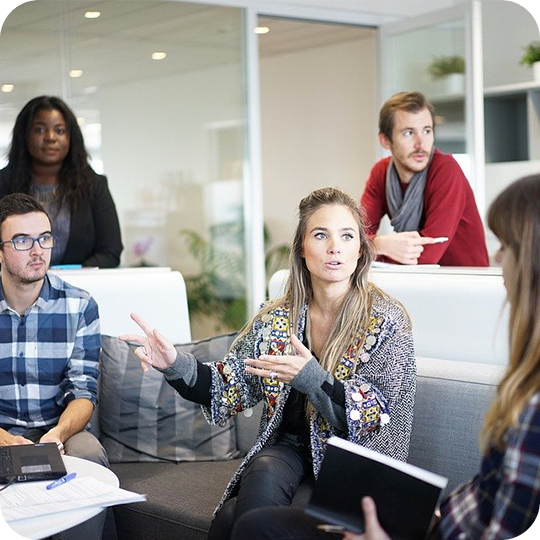 WE ARE FAMILY
---
"We" in the Weisdom.
---
We are a group of specialists from diverse industries ranging from software technology, designing, marketing to investment banking.
Our mission
is to facilitate the change in the world with futuristic technological advancements.
Our vision
is to Create and Inspire the society with its own Collective Wisdom.
---